Luxury Hotel Dining
in Jackson Hole
Enjoy dining at Rustic Inn, featuring multiple savory options for unwinding after an adventurous day of skiing or grabbing a quite bite to eat before heading out to explore Jackson Hole, Wyoming. Start your day by enjoying our cook-to-order Spa Suites breakfast that includes a variety of options sure to satisfy both those looking to indulge and those looking to remain health conscious. Once you've returned to Rustic Inn, join us for a fireside dinner and your favorite cocktail. Rather stay in? Order room service and have it delivered to you in your suite or to enjoy in the Spa Suites Grand Lobby.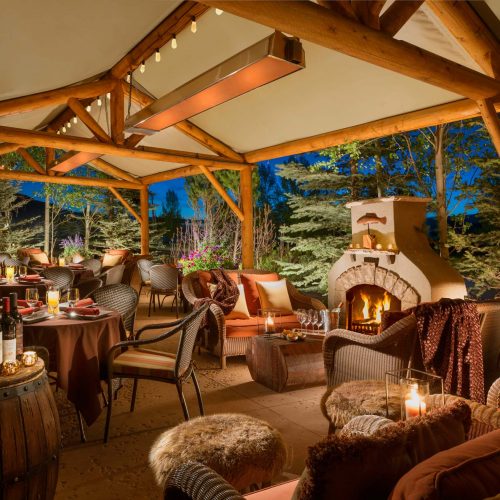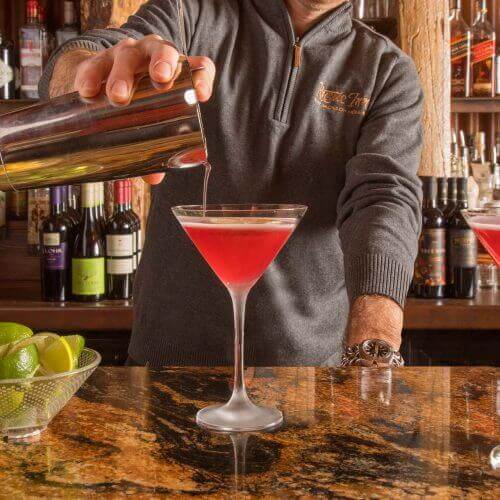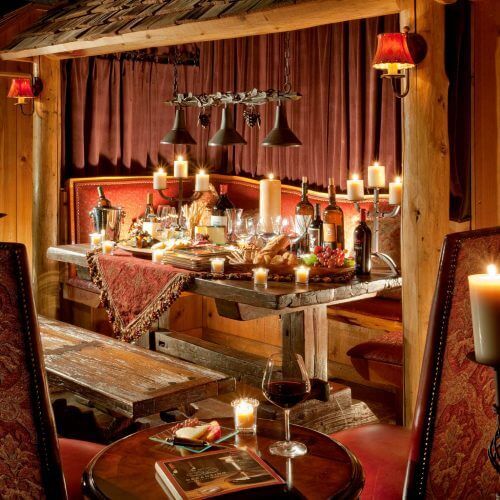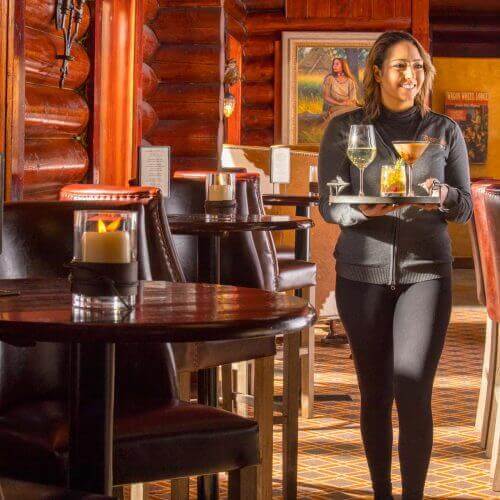 Start your day with our cook-to-order breakfast served in the Grand Lobby or delivered to your suite. After spending the day exploring Jackson Hole, unwind in the private Grand Lobby Bar with one of our handcrafted cocktails or choose a bottle from our extensive wine list to enjoy inside by the fireplace or in a comfortable chair out on the deck.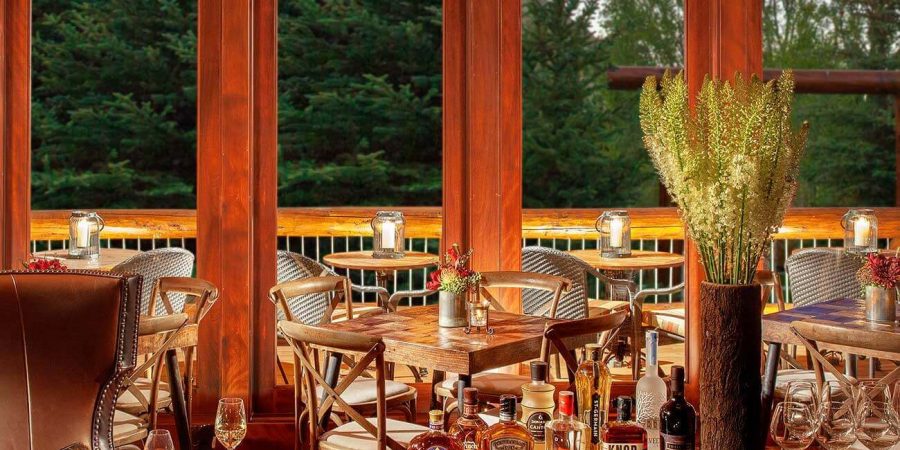 Rustic Inn's casual, intimate bar and bistro is the perfect place to relax. Choose a bottle of wine from the magnificent display cellar to enjoy with our modern American inspired menu. The full bar also offers award winning specialty cocktails, flat screen televisions and warm Western hospitality. When the weather permits, there is no better way to end the day than watching the sun set from Rustic's inviting outdoor patio, which is outfitted with plush soft seating and fire pits for your comfort and enjoyment.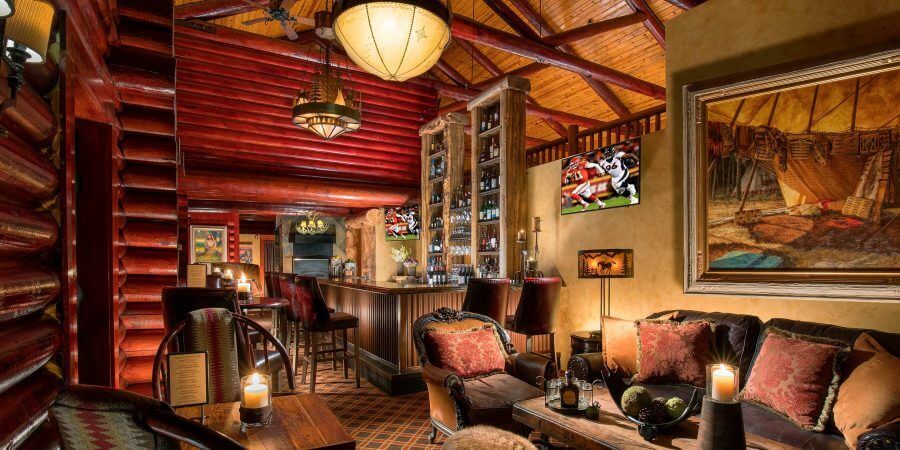 Special Events + Catering
Looking for the perfect location to host a reception, family reunion, or corporate retreat? Reserve the entire Spa Suites building to have private access to 8 exclusive accommodations, a commercial kitchen and intimate dining area in the Grand Room. Or, reserve space along Flat Creek for an event of a lifetime while enjoying the beauty of Jackson Hole.